7:30pm November 30, 2022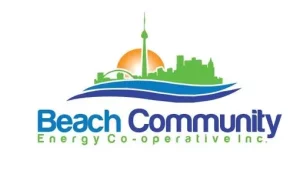 Agenda – UPDATED NOV. 29
BCEC Inc. 2021 ANNUAL GENERAL MEETING
7:30 pm November 30th, 2022
ZOOM MEETING
MC: Bob Spencer. BCEC Vice President and Corporate Secretary
Agenda
AGENDA

Motion: Approve AGENDA 2 minutes

MINUTES AGM Nov 2020

Motion: Approve Minutes of Nov 7, 2020, AGM 3 minutes (Bob Spencer)

Approve ZOOM DUAL AGM Nov 2021 and Nov 2022

Welcome: Bob Spencer, M.C 4 minutes

Treasurer's Report: Bruce Budd– 10 + 5 minutes questions

Annual Financial Statement 2019-2020
Annual Financial Statement 2020-2021
BCEC Supporters' annual fee $25 and $40 for a family no limit for donations.
Motion suggested: "approve the recommendations in the Treasurer's report"

President's Report: Fred Harding – 10 + 5 minutes questions

Important events of the last two years (Fred's report attached)
Glassworks Energy hub (follow up from 2020 motion) Kelsey Carriere update (3 to 5minutes)
Motion suggested: "approve President's report"

Vice-President's Report: Bob Spencer – 10 + 5 minutes questions

Arts Intersections Agincourt (3-minute report from Rachel De'Souza AIA Treasurer)
AGM Quorum: The number be fixed at 11 paid up members of BCEC.
Board elections 2023 (accept John Andrew's resignation, renew Terry Hawrysh ( three years) and Marto Hoary (one year) to replace John Andrews (see complete list on BCEC website The rest of the BCEC board are up for election in 2023/2024)
Motion 1: Approve continuing relationship with Arts Intersections Agincourt. Sponsorship and advertising up to $1500.
Motion 2: AGM quorum be 11 members of BCEC
Motion 3: Approve John Andrew's resignation
Motion 4. Approve Marto Hoary's election as one year board member with eligibility for a three-year renewal.
Motion 5. Approve Terry Hawrysh re-election for a three-year term.
Final Motion: Adjourn
BCEC2b